We offer professioinal and safe software remapping and DPF / FAP, EGR, CAT, O2 sensors, VSA, MAF / MAP, VBA, NOx, Adblue and DTC removal service for most popular ECUs. We have tested and finished a lot of solutions for many cars, commercial trucks and agricultural vehicles and now they work perfectly! We can do calibration of ECUs from most manufacturers, like Bosch, Siemens, Sagem, Marelli, Melco, Mitsubishi, Denso, Delco, Continental, VDO, Johnson controls, Valeo, Visteon, Hitachi, Kefico, Keihin, Matsushita, Motorolla, Janvar, Itelma, ABit for any car model. It isn't difficult and it is quite safe to program ECU with some basic knowledges. Firstly, you should read original ECU ROM via compatible device (like Kess2, FGTech2 Galetto, Piasini, MAGPro, KTAG, CMD, MMCFlasher, etc) on the car or on the working bench or with ECU disassambling. You need to send original file from car ECU (in open binary format) with needed task to us. So, we need only 30-60 minutes for standard file modification (example: for removing DPF and EGR). Chiptuning takes more time, but not more than 2 hours (with standard ECUs and tasks). After our work is finished we will send modified program back to you and then you should write this file in ECU.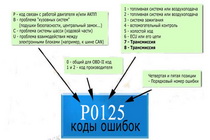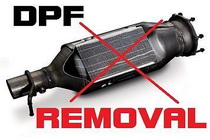 We use ONLY ORIGINAL licensed tools in our work! It very important moment for clear work and safety! We have a many partners in Russia, SNG, EU, USA and other countries and we hopes on long and mutually beneficial cooperation with you. Also we can help with selection and purchase of special chip-tuning and diagnostic equipment.
We give a warranty for all our works!
Software remapping for cars, commercial trucks, buses and agricultural vehicles
Good price for remapping. Good discounts for our regular customers.
For example, cost of removing DPF, EGR and VSA systems in firmware of ECU EDC17CP14 ECU VAG - approx 40EUR.
To get prices for remapping and all services please contact with us.
For contacts with us use: mail - powerchip77@gmail.com, skype: mptune
We accept payments via PayPal, WebMoney, Yandex, bank account and VISA/MASTERCARD credit cards.
Please visit our sites: www.car-work.ru - chip-tuning and ECU remapping in Moscow, DPF / FAP / CAT / EGR / VSA / VBA/ SCR / ADBlue physycal demounting and removing from ECU and professional repair and tuning of car exhaust systems.
www.car-prog.ru- web shop for automotive diagnostic equipment and special chip-tuning tools.

For automotive workshops and garages, which don't provide services of chip-tuning, ECU remapping, DPF, EGR, VSA, CATALYST, ADBlue and NOX removal, but whants to expand the range of the services - we have a special offer on training of the personnel and granting the necessary equipment for the qualified rendering of these works.
We perform chip-tuning and ECU remapping service for cars and complex removal of diesel particular filters, EGR, NoX, ADblue systems and catalyst converters and also we do professional repair and tuning of exhaust systems in our workshop in Moscow.